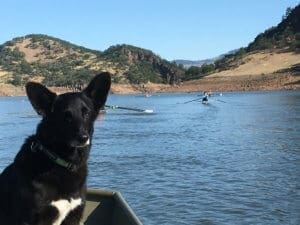 Name: Charlie
Age: 7 as of
Breed: Border Collie/Shepherd cross
I currently live in Talent Oregon.
About Charlie:
Charlie's first owner was a dog trainer and it shows: he sits, lies down, heels, fetches, and most importantly, responds well to "leave it." He's affectionate and energetic, really too energetic for the life we lead (not a good dog to sit in a medical office all day.) He barks only at strange sounds or people and quiets right away on command. 50 lbs., neutered, recent Rabies shot, and chipped.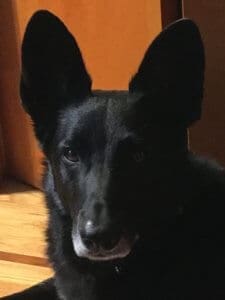 Walking on a trail off-leash, he keeps to the side, stays out of the way of runners or cyclists, and approaches folks and dogs respectfully: if they say no/bark, he backs down. He'd be great for a runner, a family with a large fenced yard, great with other dogs. NOT interested in chasing our poultry. Crate-trained.
Please contact the owner directly at (541) 535-3646
dg.mayday@gmail.com
The dog you see above is a local owner surrender.
The dog is not a Rescue Ranch dog and is not currently at Rescue Ranch.